Our road trip has taken us now to Poland. After we managed to exchange a small amount of money (OMG how difficult can it be) we left Dresden and went on a 5-6 h trip to Kraków. I must admit I was a bit nervous. Everybody we spoke to asked us if we would take our car…… So I was (am) therefore worrying the entire time that one day our car will vanish into thin air. But so far it's all good.
Back to the more interesting facts of our travel. We were staying in The Golden Tulip, which was perfectly located in walking distance to the old town, where all of the touristy sights are. Our hotel was lovely, but the surrounding buildings looked like they had seen better days. We found a parking space close to the hotel and were just hoping for the best ;).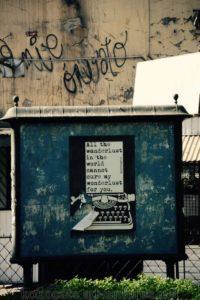 It was a very nice evening and we ventured into the old town, which is really beautiful. It was close to dinner time, and we thought we should go and try some traditionally Polish food. We decided on a small funny looking restaurant which served only pierogi (dumplings) but unfortunately they were already sold out for most of the varieties, so we had to find a different place. As you might imagine, with the old town being a tourist magnet, there were numerous restaurants. Making a decision where to go was not so easy. We noticed that Poland really is the heaven for meet lovers. The number of vegetarian dishes on the menus are totally neglectable. We finally ended up in a Polish and Georgian (good memories) restaurant and asked the waiter for recommendations. It didn't take much convincing in my case, since they served Bigos, a traditional meat stew with sauerkraut, in a bread bowl. YUM!!!

The next day we WALKED and WALKED and guess what? We walked just a bit more. Beside our sight-seeing we actually had two quests. A. Get a Polish SIM card and B. Change more money. Bless Google translate (A) and the fact that people really write about everything on the Internet (B). Things we learned: English has its limits. It is not as universal as you think it is. You don't get far with English in Poland and -OMG -Polish is so different and complicated, it's impossible to guess what most things mean. None of the assistants in the phone shop spoke English, but Google translate saved the day. And the second lesson was that it really can make a difference where you change money. The closer you get to the tourist streets the less you get. Good Job we were walking around so much and Felix had read all the recommendations on the internet, so we found a good deal for our money exchange mission.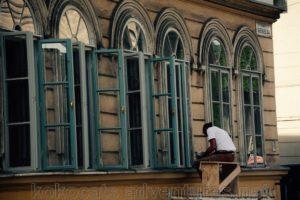 As I had previously mentioned, I'm not trying to write a travel guide. We have seen most of the things mentioned in most of the guides and I can confirm that I have seen uncountable numbers of churches but also found great little cafes (guess it was rather a bar and it really was already time for a beer) hidden in strange places. It looks like one reason I'm not writing a travel blog is, that I can never remember where the really cool places were nor what they were called. Most people "check in" these days, but without access to Internet (phone or wifi) this is not possible. You possibly wonder why our SIM card didn't work, after you had to read about it in full length, but for security reasons the card will only be activated after 3 days (I will not go into more detail, if that's ok with you?).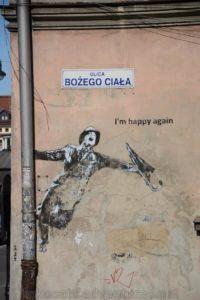 In short, we had a good time in Kraków. It is a very picturesque place, but we had to share it with an enormous number of other tourists. Guess, it's just the time of year….
But now it's time for the Polish capital, where we went next.