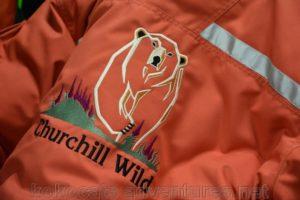 We spent the last year mainly in warm and often also humid environments. This really was a challenge for me, since I am more of a cooler climate person (to say the least). Not everybody really understands my love for ice, snow and cold. I'm ok with this, but I still think they are missing out on something 😉
To cut a long story short, we have decided to go back to the Canadian arctic. One day, this exciting trip, organised by Churchill Wild, appeared on my computer screen, out of nowhere and it clearly would have been rude to just ignore it. So we decided to go to Canada.
What did we know before we started our arctic adventure? We knew, that most of the polar bears are actually out on the sea ice right now, feeding. Only the mothers with their tiny cuddly cubs are still there, and on this trip we will try to find them. We therefore accept the chance of not seeing any bears at all. The area around the Nanuk lodge on the coast of Hudson Bay is known for moose, wolfs, wolverines, foxes ….. to mention just some of the things we might see there, other than bears. We also knew that the temperatures can be very very low, adding in an ugly windchill factor. None of our winter clothes would have been good enough to face the weather conditions there. I guess I don't need to mention the possibility of seeing the northern lights. I think I will never get tired of seeing them, not that I would have seen them very often yet though. As you can tell, everything is very exciting but challenging at the same time.
Getting to our final destination should have been a two day trip. Flying from Frankfurt to Winnipeg, via Toronto, on day one and Winnipeg to Thompson, Thompson to Nanuk on day two.
We arrived in Winnipeg on time after a long long day. We had spent a lot of time in airports and on planes. But it didn't matter, since we were excited to meet our fellow travellers and our guides, to get our gear and hear what the next few days might bring us. The gear we got is awesome and we hopefully will stay nice and warm during our time in the arctic. We look like proper explorers. The group is very small: It's only 4 of us and guess what….. I am the only woman. This reminded me of Birgit Lutz' book "Unterwegs mit wilden Kerlen", and made me feel even more adventurous than I already thought it was. Being the only woman also puts a lot of pressure on you. You don't want to be the person stopping the group from doing things, because you're not tough enough. But let's worry about this when we get there…
One of our guides is Andy Macpherson, and it will be amazing to hear some of his stories during the next days, since he has been on so many trips and must have experienced a lot of fascinating things.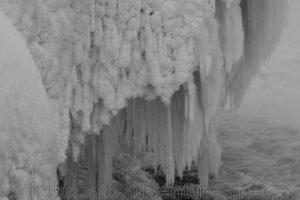 When we booked the trip we didn't actually know that it will be a photo tour. When I heard that Jad Davenport was our photo leader, I got even more excited about the trip. How often will you have a NatGeo photographer around to give you advice.
After dinner we settled for an early night, since we would meet at 6.30am on the next day to go back to the airport and fly to Thompson.
Let the adventure begin
After rather little to no sleep, we made our way back to the airport. Here we met Mike Reimer, the owner of Churchill Wild. He will be joining us on our quest to find the mother and cub(s). We were flying with Calm air, and I'm not so sure I'm liking this name. For some reasons I'm not feeling so calm in a smallish propeller aircraft. Well, we made it to Thompson. And yup, that's where we still are…. There was a forecast for freezing rain, so we could not fly out to Nanuk but had to turn around after part of the journey. Instead we made our way to the Days Inn, got our rooms and went for lunch. Boston Pizza was right beside the hotel, so it was a no-brainer where we were going. None of us are particularly concerned right now, since the trip is long enough to make up for the lost half day.
Colleen and Mike were planing some activities for the afternoon, making sure we are keeping up the good spirits.
Not sure where they found this bus, bt it would be the vehicle taking us to the Pisew falls. The door was a plastic sheet, which started to come loose after a few km.
Nick, Colleen's husband, fixed it with some tape we found in the first aid kit. It looks like Canadians might have a different sense of time: We were told it's a 30 min ride ….. well, no it wasn't. The falls looked spectacular, since they had formed large mountains of ice as well as
delikat ice formations. So we took the chance to take our first photos on this trip. Not quite what we were hoping to photograph today, but you just have to make the best of a situation. My personal highlight was the one-eyed great grey owl we saw on our way back into Thompson!
After dinner we all went to our rooms to get some rest. Jet lag was still bad and we had a early start again the next day. Fingers crossed we will be east-bound tomorrow.
Let's see what tomorrow brings…